THE ACTIVITIES OF "TEAM MUGEN"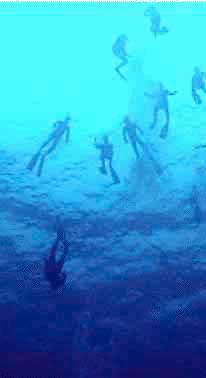 We have organized the MUGEN team for developing all Apnea abilities, and we aim to enter International Apnea competitions. But now we seldom have time to get all the members together, because we all live in different areas of Japan.
In the near future, we are planning to have training sessions, etc, not only with our team members, but also other freedivers interested in Japan. Sorry, but we don't want new members now (we need time). At the present time, the things we can do for freedivers in Japan is to only send messages, and to communicate with you all through our pages.
Through this homepage, we want to communicate with freedivers throughout Japan and the world. And we want to create many freediving friendships and contacts. Of course we want you to know about us, the Team Mugen. If you have any questions or concerns about Apnea diving, please do not hesitate to contact us.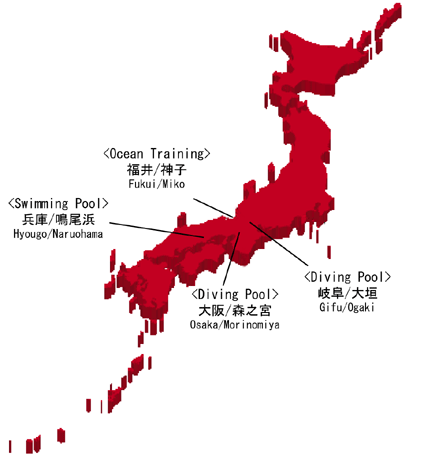 The map shows our training bases. Most of them are located in the Kinki district. If you want to train for apnea somewhere around Kinki, we would recommend Lake Biwa. It is fresh water, not salt water.
---